Hepp DT provide specialist and bespoke guidance and skills to your school through Design and Technology projects.
As teaching professionals, we have combined many years of school experiences to offer much needed services within the primary sector.
We have already worked with over 100 primary schools since establishing Hepp DT in 2017. Hepp DT are based in Sheffield, South Yorkshire but travel across the country. And due to the ever increasing popularity of online meeting platforms, we have delivered staff training to colleagues from across the world. Wherever you are in the country or overseas, we can accommodate you.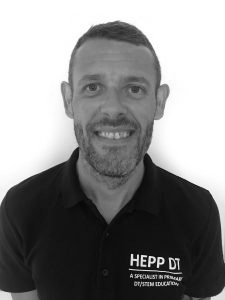 Andy Heppenstall
Founder / Director
About Andy
A qualified teacher of Design & Technology since 2004. He originally trained in secondary education.
Before creating Hepp DT, for over half of Andy's professional career, he was the Head of Department for Art, Design and Technology at a Barnsley secondary school. This is where he gained valuable experience and in-depth subject knowledge; teaching and learning pedagogy; leadership and management and planning and delivering staff training.
As a result, Andy decided to leave full time secondary education to create Hepp DT in 2017 as he identified a need to improve the quality of Design and Technology in primary education.
Since then, Andy has worked with over 100 primary schools around the country and delivered ITT training at Huddersfield University and is a Design and Technology Subject Coach with the WIPRO Teacher Fellows and Teacher Mentors Programme at Sheffield Hallam University.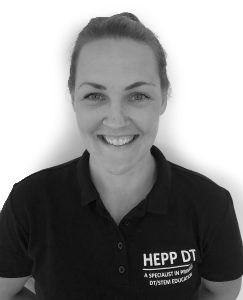 Laura Heppenstall
Director
About Laura
A qualified teacher of English since 2013, originally trained in secondary education.
Before gaining QTS in English, Laura led on the Design and Technology provision to some of Barnsley's most vulnerable children as part of her Head of Year role.
For over half of Laura's professional career, she had whole school responsibilities for improving teaching and learning, staff training and mentoring.
Laura joined Hepp DT in 2019, bringing with her, her vast knowledge and expertise of teaching pedagogy and specifically curriculum planning and assessment. She also has responsibility for incorporating English standards throughout.
Since joining Hepp DT, Laura has worked with over 30 different primary Design and Technology leads to write tailored and specific curriculum plans as well as delivering high quality Design and Technology workshops to over 100 primary schools. She has more recently launched a STEM project in collaboration with Blessed Christopher Wharton Catholic Academy Trust, working with 17 primary schools in Bradford and Keighley.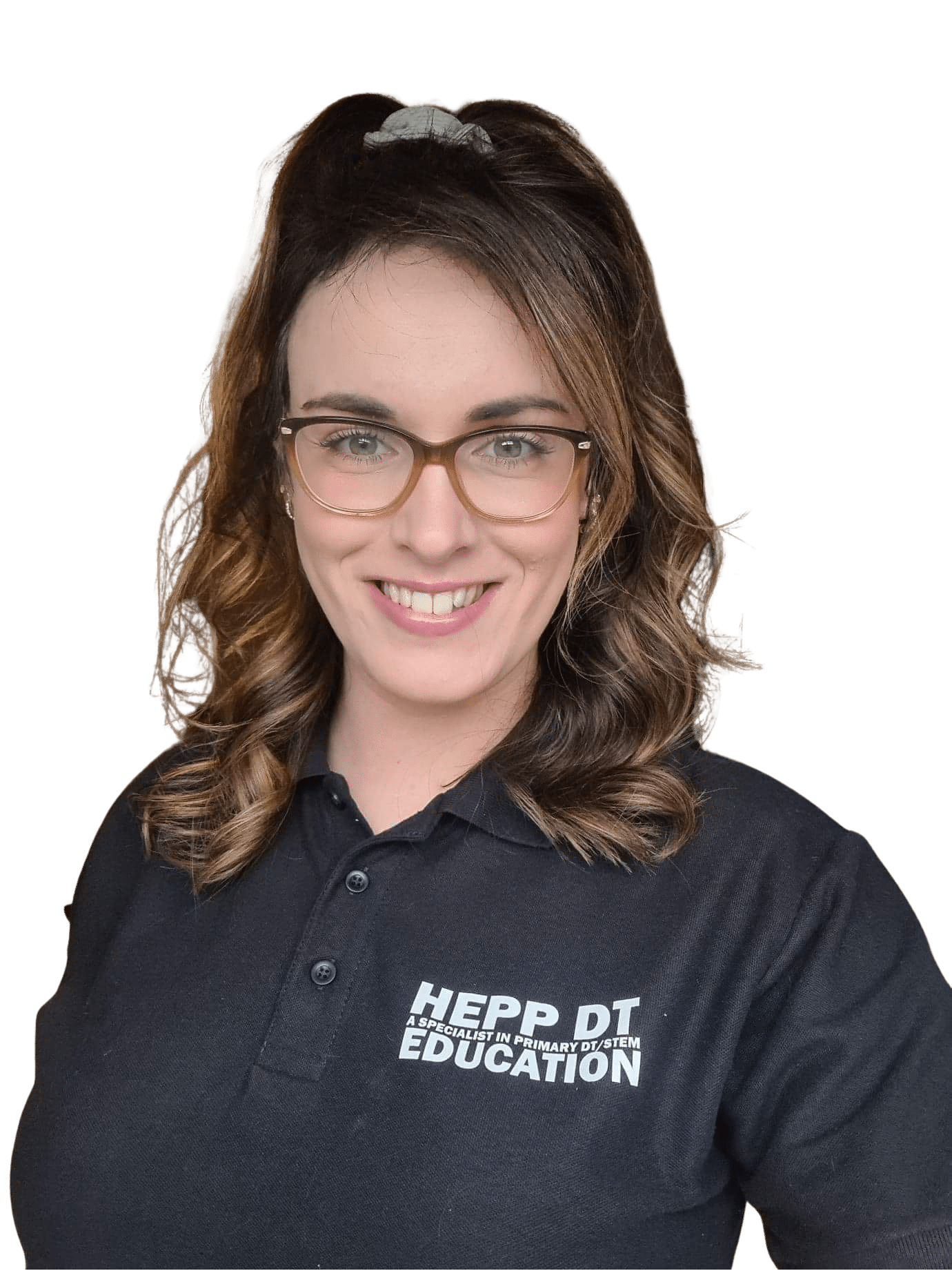 Jess Warburton-Cheeseman
After School Club Specialist
About Jess
Jess has a degree in Textile Crafts from Huddersfield University as well as having multiple years experience in both school and industry setting.
Jess joined Hepp DT in 2021 and brings with her an extensive knowledge from industry as well as the ability to teach children invaluable skills through our After School Club provision. She is a keen singer and performer.
All of our after school clubs are run by Jess.
Jess is DBS checked and risk assessments are in place for all activities carried out in after school clubs.