Hassle free, pre-prepared materials and resources to support the teaching of Design and Technology in your school…
Don't have the time to prepare materials? No tools to deliver quality Design and Technology lessons? Unsure of where to start?
Allow Hepp DT to prepare materials, resources and components to your exacting needs to ensure quality Design and Technology teaching is taking place in the primary school.
Our hugely popular material packs come with everything that you need to create an age appropriate and suitably challenging final outcome.
Simply choose a project from our extensive 'product ideas' range, tell us how many children you need materials for and we will do the rest. We can also offer bespoke projects as well, if none of our projects meet your exacting needs.
As standard, in all of our material packs, you will receive PVA wood glue and sandpaper and all design and evaluation sheets needed to ensure you cover the entire design cycle as well as an assessment tracker to showcase those vital skills from the National Curriculum. Step by step instructions will also be included.
Please note our primary Design and Technology resources and material packs take approximately 3 weeks to arrive from date of ordering. Bespoke projects take approximately 4 weeks to arrive from date of ordering as we make prototypes first to ensure it functions.
If you are struggling to source affordable tools for your school, then again Hepp DT can provide tools and equipment to ensure staff have everything they need for the children to create quality outcomes every time.
We offer a standard 'toolkit' to schools, which includes:
junior hacksaws
g-clamps
bench hooks
PVA wood glue
sandpaper
pin hammers
cordless drill and drill bits
tri-squares
dead end metal rules
screwdrivers
Optional extras can also be provided:
soldering iron
solder
BBC Micro:Bit
All tools listed can be bought in any quantity required. Please get in touch for a tailored quotation.
Here is what our clients have to say:
'We used Hepp DT this half term with our year two children, and we have been thrilled with the results! We were skeptical of using saws with such young children but the equipment given to us and the continual guidance was so helpful and reassuring. The children have absolutely loved this DT project, and that is down to the fantastic resource packs supplied by Hepp DT! We cannot recommend their service enough, and it is one we will definitely use again!'
Rebecca Wigglesworth – Class Teacher – Worsborough Common Primary School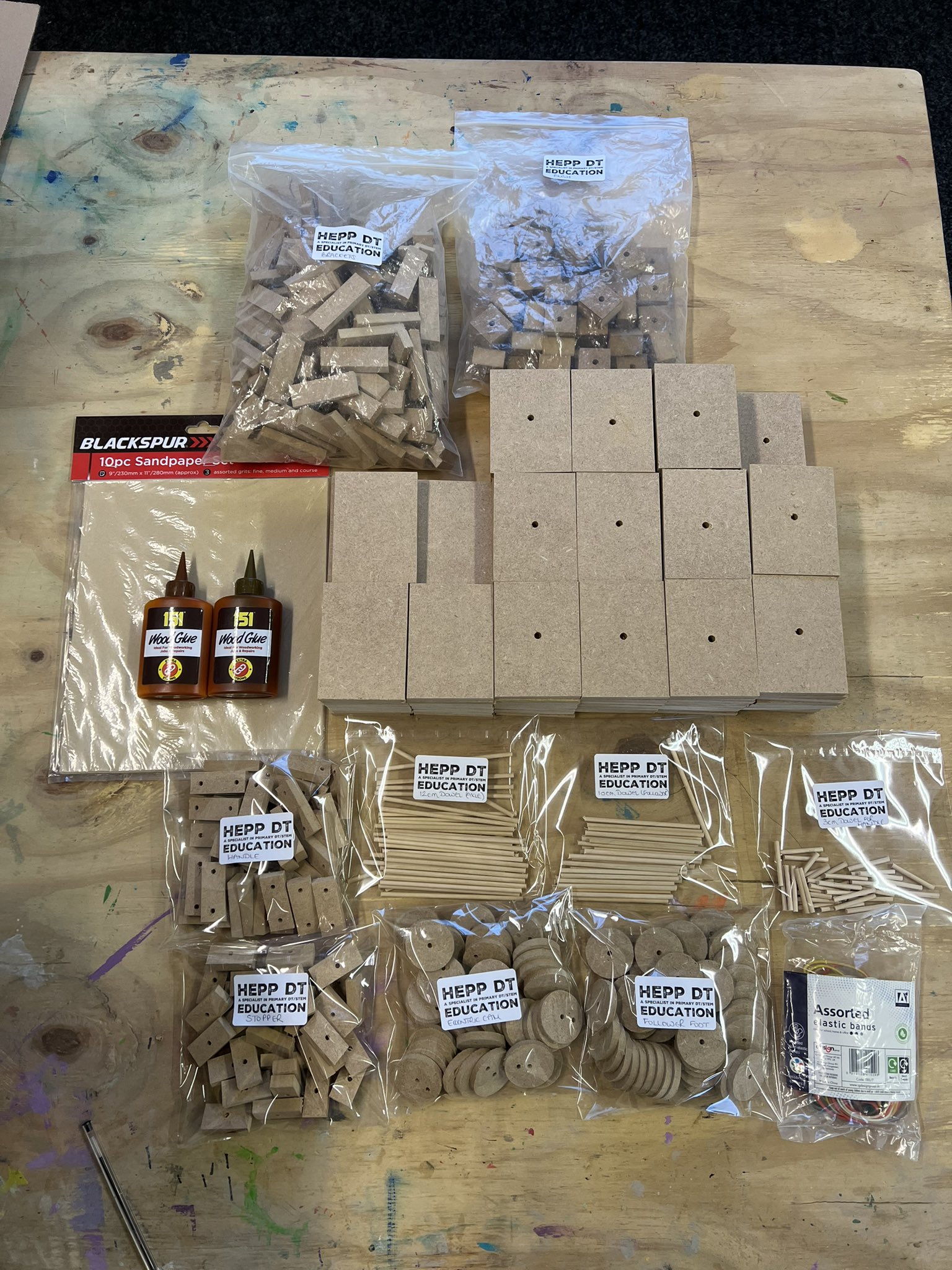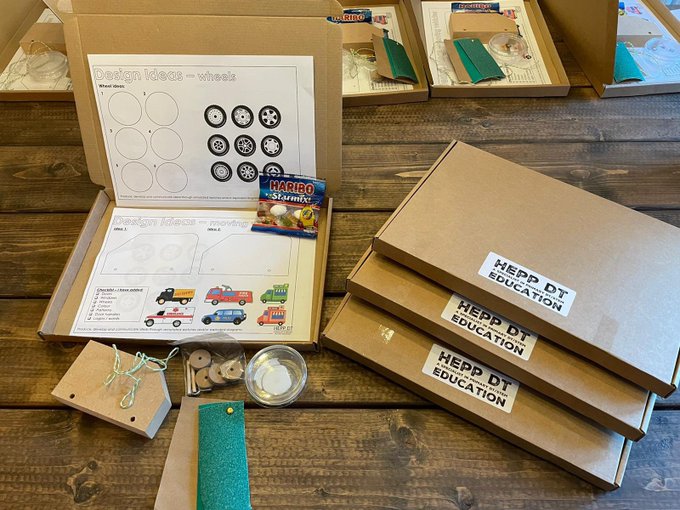 Contact us for more information